Who could be better to write books about real estate than a woman who has been heavily involved with all aspects of real estate for forty years?
No one, and that's why I'm happy to introduce real estate author Ricki Eichler McCallum.
Ricki Eichler McCallum has been a real estate broker for forty years in Texas.  She has owned and operated several offices in different areas.  Residential real estate is Ricki's specialty.  She has also built homes and commercial buildings, sold farm and ranch and small businesses.  She has enjoyed training agents.  Informing buyers and sellers was one of her favorite things to do.
In retirement, Ricki McCallum started writing books to inform consumers and guide agents in best real estate practices.  'Finally A Broker' is a step-by-step guide to owning your own business.
'Downsizing Homes' is written for people who need to transition from a larger home to a more easily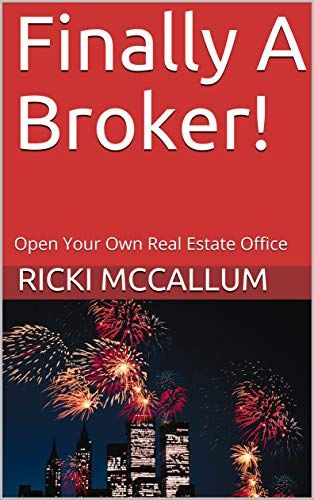 maintained residence.  This is a thorough read on downsizing.   The book explains the sales process, loans, taxes, insurance, safety, disposing of 'treasures' and finding the right agent.
'PANDEMIC Real Estate' is her newest release.  It helps consumers and agents find answers to real estate problems incurred during the coronavirus pandemic.
You will find her books and blogs at CastNetPress.com.  "People always have real estate questions, and I want to answer them," Ricki says.
Ricki's writing style is like having a conversation with her.  The stories she shares are inspirational.  The advice is immeasurable.